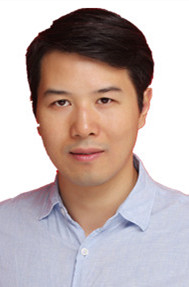 Ziqiu Chen
Associate Professor
Introduction
High resolution (rotationally-resolved) molecular spectroscopy provide unambiguous and detailed information to characterize molecular potential energy surfaces. Dr. Chen's research interests lie in understanding the intramolecular dynamics at quantum mechanical level using high-resolution spectroscopy in the gas-phase. His current research aims at laboratory spectroscopic characterization in the THz region of molecules of astronomical and atmospheric interest to support observation missions. At present, the group has active research projects at synchrotron facilities worldwide including the Swiss Light Source (SLS) and the Canadian Light Source (CLS) and is in collaboration with laborotories within China and overseas.
Office:
Rm 3008, 1st Chemistry Building
TEL:
E-mail:
chenzq@lzu.edu.cn
Education:
B.Sc. Hons. Free State, 2007;
Ph.D Manitoba, 2013;
Postdoc ETH Zurich 2013-2017.