The college of Chemistry and Chemical Engineering Carried Out Fire Drills in Lab
By
|
2019-09-07 22:30:00
|
Views ()
The college of Chemistry and Chemical Engineering Carried Out Fire Drills in Laboratory
On the afternoon of September 6, 2019, in order to eliminate the fire safety risks and further improve the fire safety consciousness and self-protection and self-rescue ability of teachers and students in our college, the Security Department, the Laboratory & Facility Management Division and the College of Chemistry and Chemical Engineering of LZU jointly held a series of activities concerning fair safety, including lecture on fire safety, evacuation drill and fire fighting drill.
Lecture on Fire Safety
From 14:30 to 16:00, Wu Shunmin, drillmaster of Zheng'an Fire Protection Technology Co., Ltd, gave a special lecture on fire safety, with the attendance of all postgraduates of Class 2019 of the College. Drillmaster Wu presented the disaster brought by fire to us through video and called on the laboratory staff to raise fire prevention awareness and cherish life. At the same time, he reminded the new students to be cautious in the process of doing experiments and, together, to build a fort against fire hazard in laboratory. At the end, he taught us how to use fire-fighting equipment and how to meet a fire emergency, which further improved the fire prevention and evacuation ability of the teachers and students.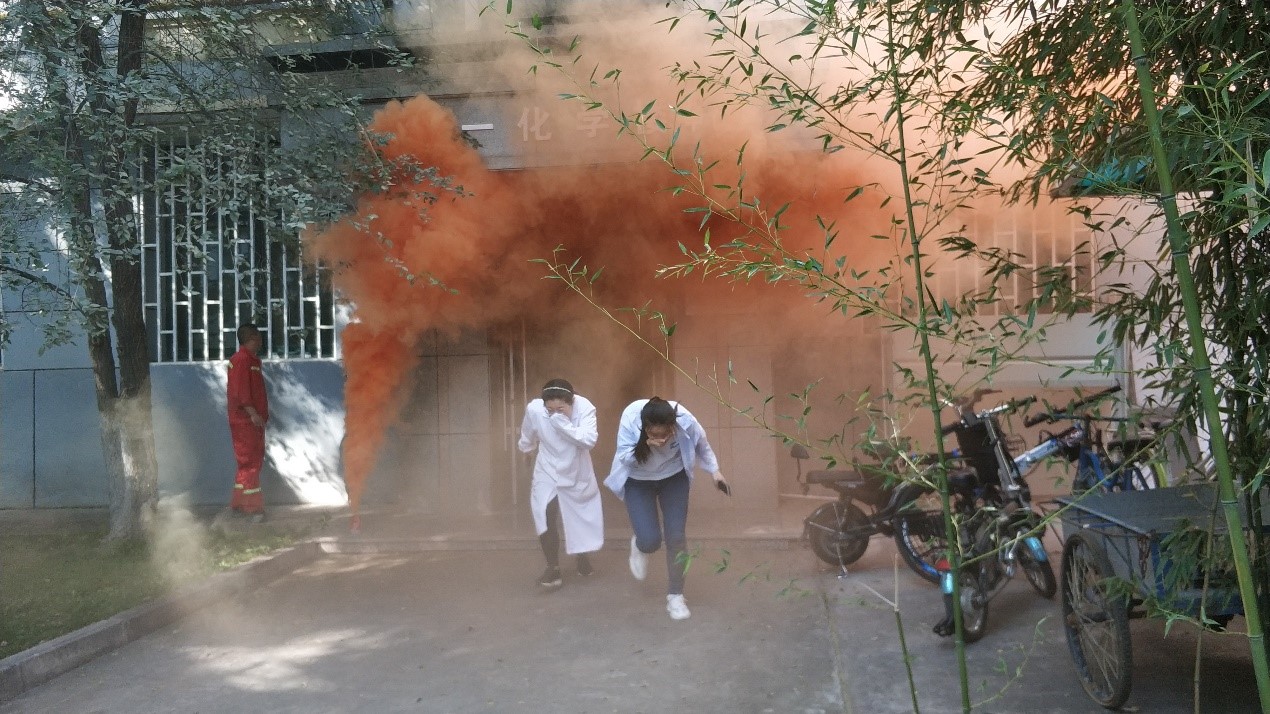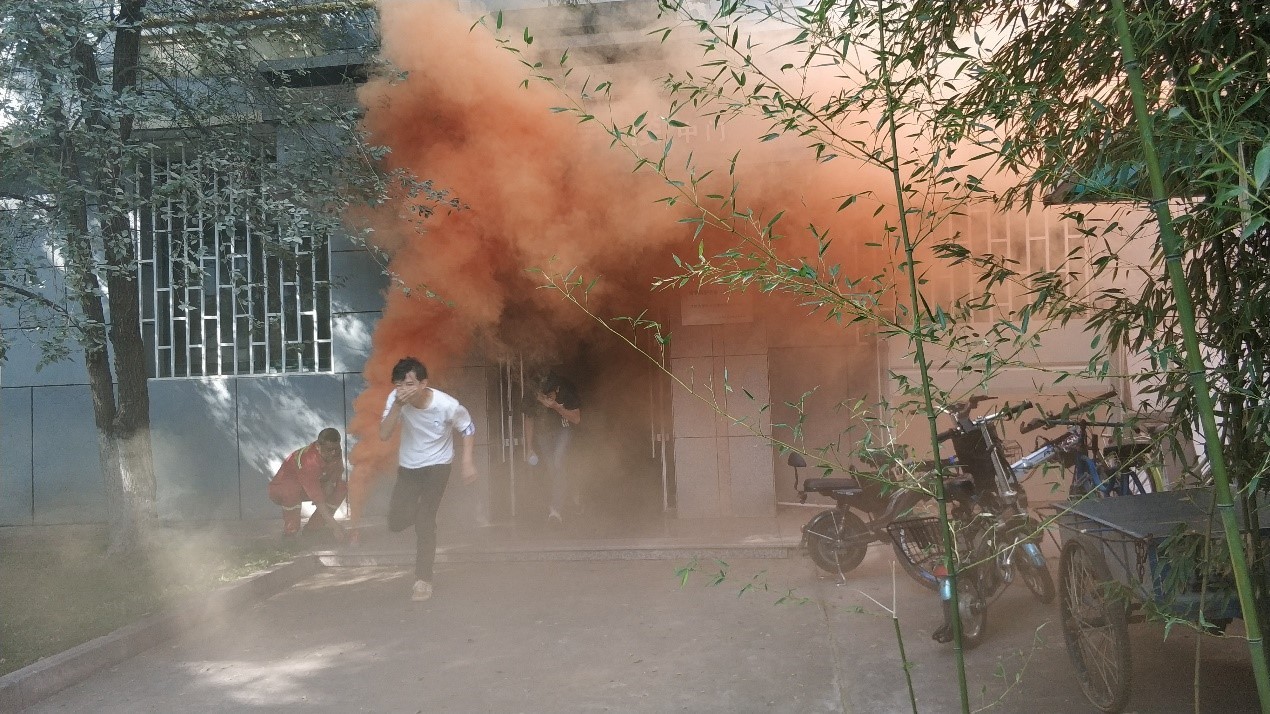 The teachers and students evacuates in order.
After the lecture, we carried out a fire drill in the No.1 Chemistry Building. With the dense smoke released by smoke bombs, the staff of the Security Department sounded the alarm, and, under the guidance of the staff in each floor, the teachers and students bent over, walked as closely as possibly to the wall and evacuated from the the building with their noses and mouths covered by towels or sleeves. The nearly three-minute fire drill, with quick respond to the fire, effective command, coordinated organization and proper disposition, safeguarded the life and property security of the teachers and students to the utmost extend and reached the anticipated result.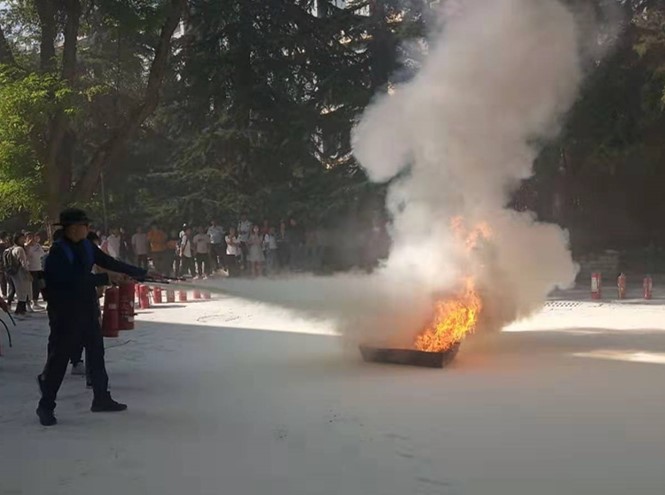 The students are having a fire drill.
At the following fire-extinguishing session, more than 60 students volunteers experienced how to put out the fire by using a fire extinguisher. At the end, drillmaster Wu made a review on this drill. He believed that the students could quickly put out the fire, in accordance with the fire-extinguishing process and method, calmly deal with emergencies and effectively extinguish a fire.
By taking advantage of the 17th Fire Protection Awareness Month of LZU, the series of fire drills, co-hosted by the Laboratory & Facility Management Division, the Security Department and the College of Chemistry and Chemical Engineering, was held to build a harmonious and safe campus, and to avoid casualties and property loss in a sudden fire. The activity further strengthened the security awareness of the teachers and students, made sure the effectiveness and feasibility of fire emergency plan and ensured an effective and well-organized emergency operation in the future.