College of Chemistry and Chemical Engineering Held a General Party Conference
By
|
2020-07-01 08:59:00
|
Views ()
On the afternoon of June 22nd, Party Committee of the College held a general party conference in Classroom 7 of Xinglin Building of the eastern part of Chengguan Campus to elect delegates to the 10th Congress of Lanzhou University. Attended by 286 full members of CPC, the conference, presided over by Jia Jing, deputy secretary of Party Committee of the College, had the quorum.
On the basis of the conference agenda, the election was conducted in an orderly manner in strict accordance with the established procedure. The conference deliberated and adopted the election procedure and nomination of the general scrutineer, scrutineers and also ballot counters. Then, Party members present voted on delegates who will participate the 10th Congress of Lanzhou University on behalf of the College by secret ballot.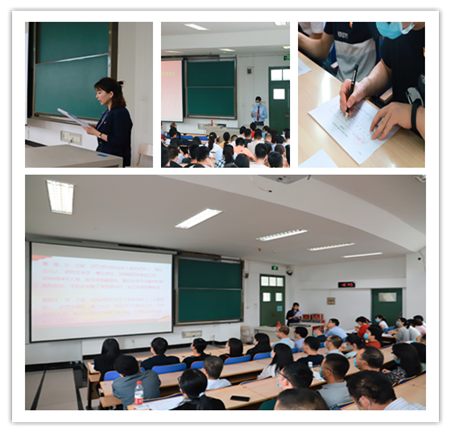 During the vote-counting interval, all Party members present watched the publicity video – Red Party Flag Flying at the Frontline of the Battle Against COVID-19 together.
In light of the election procedure and the final vote count, Shi Yuting, Yan Chunhua, Zhang Haibo, Zhang Haixia, Zhang Ying, Xi Pinxian, Tang Yu, Hui Xinping and Shu Xingzhong were elected as delegatesto the 10thParty Congress of Lanzhou University.