The College of Chemistry and Chemical Engineering and the Management Center of Basic Education of LZU Went to Hunan Province to Jointly Carry Out Enrollment Publicity Work
By
|
2020-11-02 15:02:00
|
Views ()
From October 26th to October 30th, LZU's enrollment publicity group, consisting of Zeng Zhengzhi, professor of the College, Jia Jing, Deputy Secretary of the Party of the College, Zeng Huiying, associate professor of the College, and Wang Dezhong, deputy director of the Management Center of Basic Education, went to Yueyang Municipality, Yiyang Municipality and Zhuzhou Municipality of Hunan Province to carry out enrollment publicity activities for the fall semester of 2020.
Visiting six exemplary schools in Hunan Province, including the First High School of Pingjiang, Ivorist School Attached to Hunan Normal University, the First High School of Ningxiang, Yiyang Zhenyan School, the No.1 Middle School of Liling and Zhuzhou Gofront Middle School, the group, together with school leaders, grade deans, head teachers, teachers and some students of the school being visited, watched LZU's publicity film The Great Way , and made detailed and comprehensive introduction to them concerning LZU's historical development, discipline advantage, living facilities, enrollment policy and the like. Besides, professor Zeng Zhengzhi delivered a science popularization report entitled "Chemistry and Energy". In the meeting, some teachers who actually devoted themselves in senior high school education put forward many valuable suggestions on how to conduct more targeted and more effective enrollment publicity activities by combining their practical experience .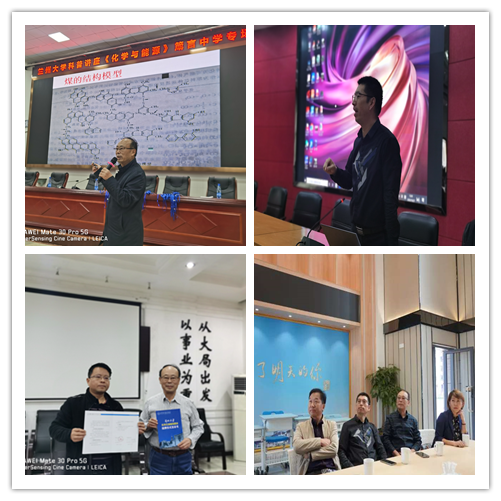 In the process, LZU signed "Agreement on the Construction of Lanzhou University's Base of Excellent Students" with the First High School of Ningxiang, the No.1 Middle School of Liling and Zhuzhou Gofront Middle School respectively, and held awarding ceremonies accordingly. Up to now, LZU has already established its bases of excellent students in 32 senior high schools in Hunan Province.
The group also had a meeting with several alumni from Hunan Province. Young alumni invited shared their life experience after graduation with students and teachers, and extended their sincere gratitude to their Alma Mater -- LZU. In the end, the group and all alumni talked about their wonderful campus days together, imagined the development of LZU and wished LZU a better future.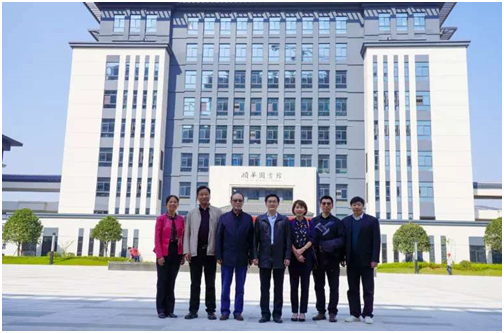 By conducting in-depth communication and exchanges with teachers and students of several key senior high schools, the group of enrollment publicity managed to carry out highly targeted works with wide coverage, enhanced the influence of LZU among senior high school students of Hunan Province, and laid a good foundation for attracting more excellent students from Hunan Province in the future.