College of Chemistry and Chemical Engineering Held the "Mind Rest" Mental Health Education Salon
By
|
2020-12-11 21:42:00
|
Views ()
The first phase of the "Mind Rest" Mental Health Education Salon of the College of Chemistry and Chemical Engineering on "How to Communicate Effectively and Establish a Good Guiding Relationship" Held on December 10th. The salon was hosted by Jia Jing, deputy secretary of the Party Committee of the college, and was lectured by Associate Professor Li Xiongying, director of the Mental Health Education and Counseling Center of our school. More than 20 teachers from the college participated.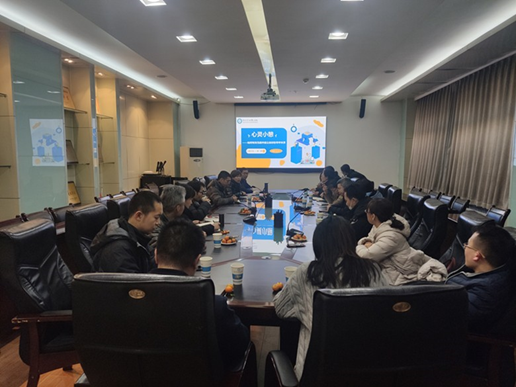 The establishment of a good tutoring relationship is an important guarantee for achieving the goal of talent cultivation. With the theme of "Thinking and Acting on the Guiding-learning Relationship", Li Xiongying carried out a vivid and wonderful explanation combining a large number of research results and real cases, focusing on the following five aspects, the interpretation of the guidance-learning relationship, the mental health environment of the guidance-learning relationship, the mental health characteristics of contemporary students, the changes and challenges of teachers' psychology, and the construction of a good guidance relationship. He shared the case and enlightenment with the tutors particularly on the law of students' physical and mental development, the conflict between the mentor training concept and style and the student's development and demands, and the handling and response to the details of the mentor's daily management and then he had an in-depth discussion with the teachers on how to correctly understand the meaning of the construction of a good guidance relationship in the new era, to deeply grasp the connotation of the guidance relationship, and to build a good guidance relationship.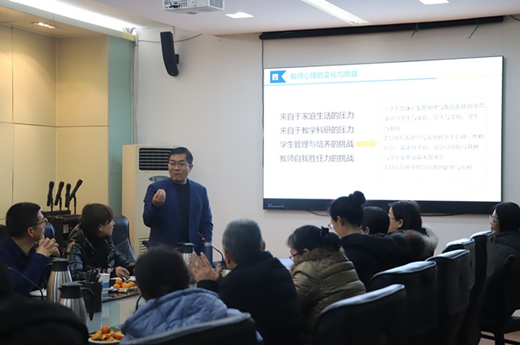 After that, the teachers had a lively discussion on the topics they cared about, such as how to treat students' "glass hearts", to help students find their scientific research status, to open closed students' "mind box", to establish a good laboratory "interpersonal ecology", to look for "the story behind the tears" of vulnerable students, etc.