Inheriting the red gene and evoking the red memory-Party history learning and education activities of the Administrative Faculty Branch of the College of Chemistry and Chemical Engineering and the Second Party Branch of Analytical Postgraduates
By
|
2021-07-12 09:48:00
|
Views ()
In order to truly learn history, increase credit, respect morality, and practice history, further strengthen the sense of purpose of party members and cadres, and strengthen their ideals and beliefs, the Administrative Faculty Branch of the College of Chemistry and Chemical Engineering and the Second Party Branch of Analytical Postgraduate organized party members to go to the Burengou Party History Education Base to carry out party history learning and education activities on July 10.
In the Village History Museum, everyone watched the documentary "Keep in mind the General Secretary's Entrustment"carefully.By listening to the explanation, watching the photos and the actual objects, we learned that under the kind care of General Secretary Xi Jinping, with the support and help of the party committees, governments, cadres and the masses at all levels, and the efforts of the villagers in Burengou,earth-shaking changes occurred in BulangouVillage.Afterwards, all party members faced the party flag and raised their right fists to relive the oath of joining the party, expressing their lifelong determination to fight for the party's cause.
After that, everyone went to the Hu Tingzhen Martyrs Memorial Hall to visit the display of "Youth Tingzhen", "Law Politics Scholars", "Confirmed Belief in Marxism-Leninism", "Condemnation of Powers", "Joining the Northern Expedition", "Longyuan Spreading Fire", and "Reinvigorating the Drums", "Strong Troops", "Blood forging Monuments" and "LinxiaToday".By viewing the photos, documents, physical objects and other materials in the ten exhibition areas, we have an in-depth understanding of the revolutionary history and revolutionary spirit of Martyr Hu Tingzhen's bloody battle.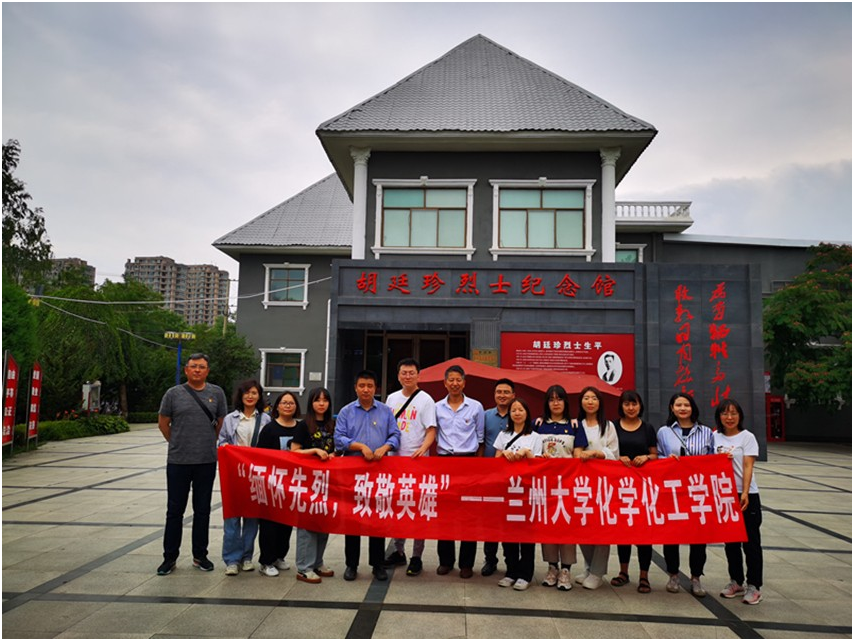 Finally, with the mentality of admiring prehistoric culture and understanding the wisdom of ancestors, everyone visited the MajiayaoPainted Pottery Museum in Gansu.Through the visit, everyone learned about the production and life of prehistoric people, marveled at the exquisite and superb firing skills of Majiayao colored pottery, and was deeply impressed by the diligence and wisdom of the ancestors.