Our college achieved good results in the Ninth Graduate Sports Meeting of Lanzhou University and the 16th Faculty Sports Meeting
By
|
2021-09-28 11:26:00
|
Views ()
The autumn breeze is refreshing, the spirit is flying, the chemical college's athletes, galloping on the field. From September 25th to 26th, the 9th Graduate Sports Meeting and the 16th Faculty Sports Meeting of Lanzhou University were held at the track and field stadium in the West District of Chengguan Campus. 128 athletes, including teachers and students from the college participated in this sports meeting. After fierce competition, our college won the first place in the total score of the faculty and staff sports meeting, the sports ethics award, and the fourth place in the total score of graduate students.
At the opening ceremony on the morning of the 25th, along with the majestic "Athletes March", more than 200 teachers and students of our college formed a phalanx. They walked across the rostrum in unison, with loud slogans, and grandeur, demonstrating the enthusiasm and demeanor of chemists to the whole school.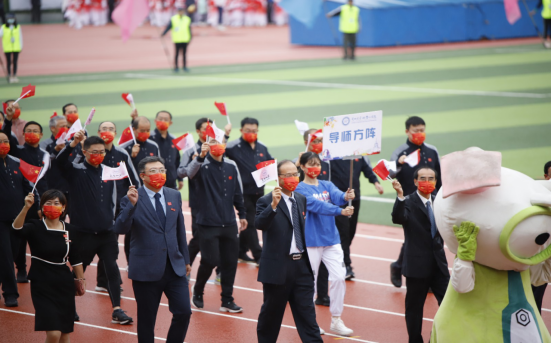 On the field, the teachers and students worked together and united to strive for the first place in various competitions and interesting projects, they were tenacious and achieved impressive results. With their practical actions and excellent results, they have confirmed the sonorous slogan of "riding the wind and waves, the chemical academy is the strongest, and the cooperation between teachers and students is unstoppable". In the end, the faculty and staff of the college won the first place in the overall score with a total group score of 159.5. The graduate students of the college are not to be outdone, insist on training hard every day, and get a lot of good news on the field.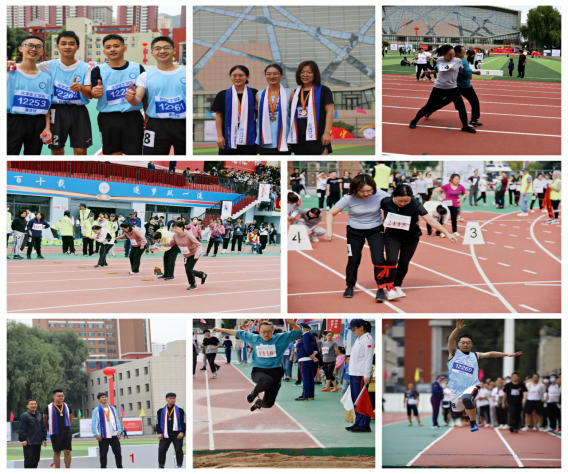 Outside the competition arena, the college leaders attached great importance to it, and the labor union and graduate student union actively made preparations. They provide high-quality logistical support for participating teachers and students from various aspects such as pre-match registration, team selection, organizational training, arena services, and publicity reports. In the audience stands, the enthusiasm of the cheerleading team composed of teachers and students, drums rumbling, cheering cheers resounding across the sky, inspiring the athletes to move forward and gallop on the field!
Work together to achieve good results, and strive to be the first to show their heroes. This sports meeting embodies the high spirit of the united and hard work of the teachers and students of the College of Chemistry, and demonstrates the strong determination to climb the peak forever. The College of Chemistry of Lanzhou University will continue to uphold the motto of "Unity, Endeavor, Truth-seeking, and Innovation", gather the spirit and strength, unite as one, and make every effort to promote the high-quality development of the college's various undertakings!