The 4th Gansu Provincial Analytical Chemistry Conference and the 3rd Gansu Provincial Analytical Chemistry Young Scholars Forum Successfully Held at Lanzhou University
By
|
2023-02-17 08:57:00
|
Views ()
To further strengthen the exchange of research work in analytical chemistry within the province, promote the construction of analytical chemistry teams, and enhance the cross-disciplinary level of analytical chemistry with other fields, the 4th Gansu Provincial Analytical Chemistry Conference and the 3rd Gansu Provincial Analytical Chemistry Young Scholars Forum hosted by the Gansu Provincial Chemical Society and untaken by Lanzhou University were successfully held at Lanzhou Universityheld on February 10, 2023. The conference focused on "strengthening the construction level of the analytical chemistry discipline and enhancing the ability to serve national strategies and local economies". More than 200 teachers and students from within and outside the province participated in the conference, and Professor Zhang Haixia, the director of the Analytical Testing Center, attended the opening ceremony.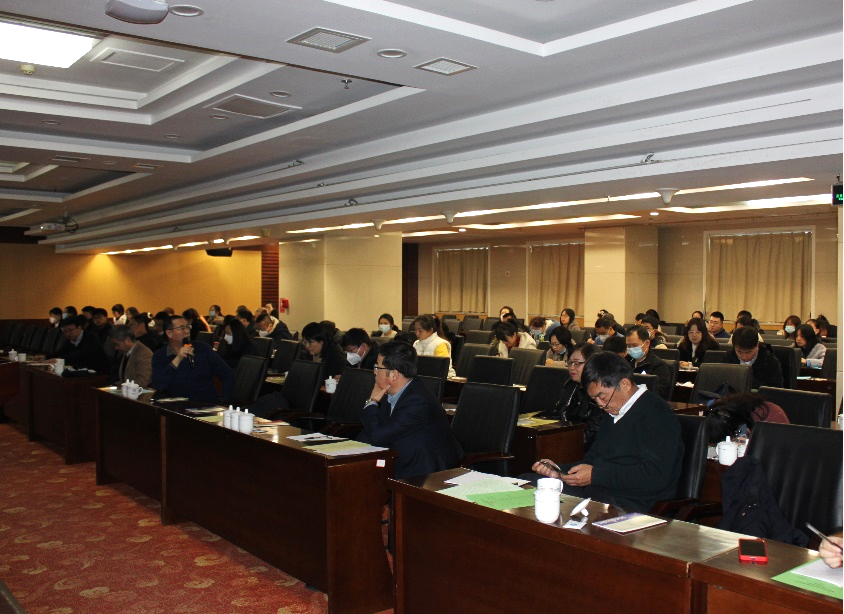 The scene of the 4th Annual Conference of Analytical Chemistry in Gansu Province and the 3rd Young Scholars Forum of Analytical Chemistry in Gansu Province
The conference invited Professor Feng Yuqi (Wuhan University), Researcher Cai Yaqi (Ecological Center of Chinese Academy of Sciences), Professor Zhang Shusheng (Zhengzhou University), Professor Qi Honglan (Shaanxi Normal University), Professor Du Peiyao (Northwest A&F University), Professor Xu Zhigang (Southwest University) and Professor Zhang Jianjian (Northwest University) to deliver themed academic sharing. Their presentations covered a wide range of topics, including the application of chromatography-mass spectrometry technology in the analysis of plant components and new environmental pollutants, pre-treatment of complex samples, new theories of photoelectrochemistry and their new uses in biological systems, supramolecular assembly and organic small molecule probes in drug delivery and recognition, and other fields, further expanding the academic horizons of teachers and students within the province.
Experts and scholars delivered academic presentations online or offline
Representatives from provincial universities, including Lanzhou University, Lanzhou Institute of Chemical Physics, Chinese Academy of Sciences, Northwest Normal University, Lanzhou University of Technology, Lanzhou Jiaotong University, Tianshui Normal University, Longdong University, and Hexi University, shared their academic research at the conference.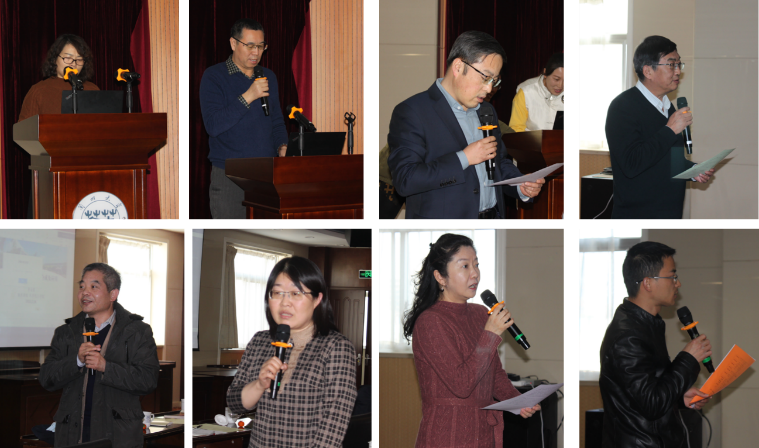 part of the experts and scholars who chaired the conference
The conference was conducted through a combination of online and offline methods. Shimadzu China sponsored the conference, and appointed Dr. Guo Yanli to deliver an academic presentation on the application of supercritical chromatography and two-dimensional chromatography.