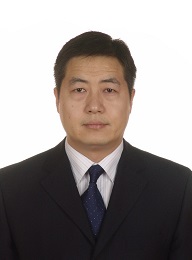 Peng Liu
Ph.D., Professor
Introduction
Dr. Liu received his BEng degree from Northwestern Polytechnical University (China) in 1996 and PhD degree from Lanzhou University in 2001. He was a postdoctoral researcher in Lanzhou Institute of Chemical Physics, CAS from 2001 to 2003 and visiting professor in Akita Prefectural University (Japan) from 2011 to 2012.
His research interests mainly focus on the micro-/nano-structured functional polymeric materials and composites for their applications in biomedical, energy and environmental fields. He has authored over 200 original research papers and reviews in SCI-indexed journals and 6 invited book chapters for international publishers such as Wiley and American Scientific Publishers.
Representative Publications
[1] D. Liu, J.L. Liu, Q. Wang, P.C. Du, W.L. Wei, P. Liu, PANI coated microporous graphene fiber capable of subjecting to external mechanical deformation for high performance flexible supercapacitors, Carbon 2019, 143, 147-153.
[2] J.L. Liu, Q. Wang, P. Liu, Poly(1,5-diaminoanthraquinone) coated carbon cloth composites as flexible electrode with extraordinary cycling stability for symmetric solid-state supercapacitors, J. Colloid Interface Sci. 2019, 546, 60-69.
[3] M.L. Pei, X. Jia, G.P. Li, P. Liu, Versatile Polymeric Microspheres with Tumor Microenvironment Bioreducible Degradation, pH-Activated Surface Charge Reversal, pH-Triggered "off−on" Fluorescence and Drug Release as Theranostic Nanoplatforms, Mol. Pharmaceutics 2019, 16, 227-237.
[4] J.G. Li, P. Liu, pH/Reduction Dual-Triggered Degradable Poly(doxorubicin) Prodrug Nanoparticles for Leakage-Free Tumor-Specific Self-Delivery, Macromol. Rapid Commun. 2018, 39, 1800381.
[5] P. Liu, Recycling Waste Batteries: Recovery of Valuable Resources or Reutilization as Functional Materials, ACS Sustainable Chem. Eng. 2018, 6, 11176-11185.
Office:
TEL:
Education:
1996 , Northwestern Polytechnical University, BEng
2001 , Lanzhou University, PhD
2001-2003 , Lanzhou Institute of Chemical Physics,CAS,Postdoc