College of Chemistry and Chemical Engineering Held the Info Session for "Foundation Solidifying Project" of Chemistry
By
|
2020-09-22 09:05:24
|
Views ()
At 8 p.m. on September 14th, 2020, with the attendance of all undergraduate students admitted in 2020, the info session for intramural qualification trials of "Foundation Solidifying Project" (hereinafter referred to as the Project) of chemistry was held in Room C203 of Tianshan Building in Yuzhong Campus, on which Professor Hui Xinping, deputy dean of the College, introduced relevant policies of the Project to all students present.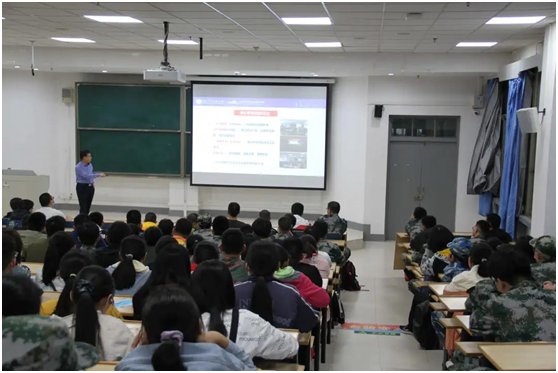 At the outset of his speech, Professor Hui extended his sincere congratulations and warm welcome to all new family members of the College, explained the basic information of our undergraduate teaching and talent training and encouraged students to work hard to master professional knowledge, fundamental theories and basic skill, aim high and make contribution to national prosperity and rejuvenation. Next, beginning form the goal of the Project, Professor Hui gave a detailed introduction to the training program, study duration, international exchange, scientific research training, scholarship and so on. In the end, Professor Hui concluded his speech by answering all questions raised by students on the spot.
By attending this info session, students admitted in 2020 have a deeper and more thorough understanding of the Project. And it is believed that, in the following qualification trials, they will be able to make the choices that are best for themselves.