Dr. Peng Lijun was invited to participate in the "Dingfeng Project" Alumni Forum
By
|
2021-06-22 09:15:00
|
Views ()
The past trickle has become a big river after more than 70 years of hard work.The students in the past have now become talents.On June 22, Dr. Peng Lijun, the current CEO of Haoyuan Pharmaceutical, returned to this land where he had struggled in the past, sharing the story behind his growth, and continuing the unchanging feelings of Lanzhou University.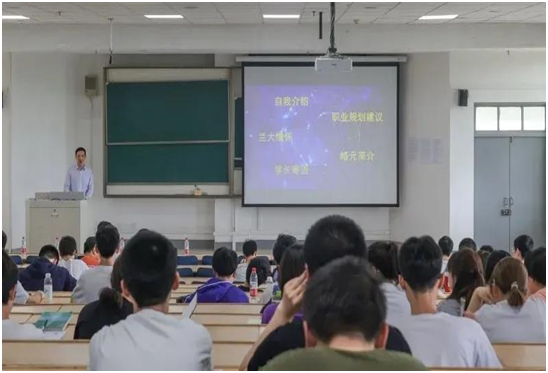 First of all, Dr. Peng Lijun shared his undergraduate and Ph.D. study experience at Lanzhou University and expressed his love and longing for his alma mater. At the same time, he showed the students his rich work experience after graduation.
After recalling his college life and employment experience, Dr. Peng Lijun proceeded from his own experience and sent a affectionate message to his classmates based on his college life-"Broaden knowledge, set an example, cherish training opportunities, be willing to learn, and participate in social practice" .
in terms of employment, Dr. Peng Lijun put forward: "We must decide whether we should be employed, start a business, or continue to study according to our own actual situation, our own goals and what we want."And then he put forward different practical suggestions for employment, entrepreneurship, and further studies.
Finally, Dr. Peng Lijun gave a brief but vivid introduction to Shanghai Haoyuan Pharmaceutical, showing Haoyuan Pharmaceutical's management team, corporate culture, club activities and talent training system one by one in front of the students.During this process,he not only carried out publicity work for the company, but also provided a career direction for students to consider.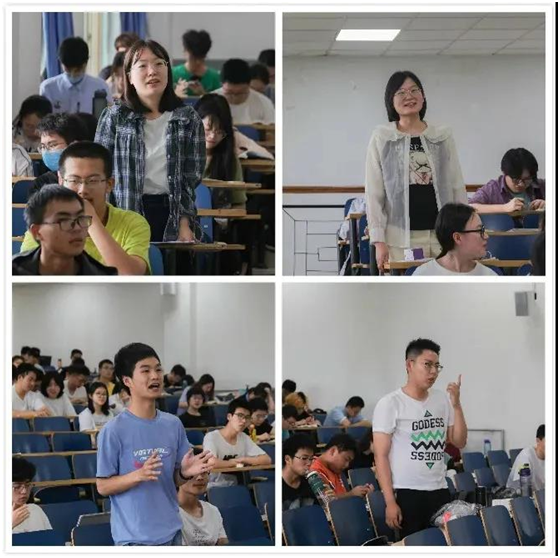 At the seminar, the students asked Dr. Peng Lijun for questions from different perspectives, including majors, advanced studies, and the impact of academic qualifications on employment. Dr. Peng Lijun answered their questions in detail.In the process of answering questions, Dr. Peng Lijun repeatedly emphasized: "Should you go to further education or employment depends on your goals","Keep learning, keep trial and error, keep thinking, keep reading to enrich your own knowledge, it will be of great benefit to your own development at all times."
To celebrate the successful listing of Haoyuan Pharmaceutical Company, and out of gratitude for the cultivation of his alma mater, Dr. Peng Lijun and Haoyuan Pharmaceutical Company prepared various exquisite gifts for the students. In the lively and joyous lottery session, the students who had drawn the lucky numbers received the commemorative gold banknotes launched by Haoyuan Pharmaceutical Company, and took a group photo with Dr. Peng Lijun and others.